Supply Only Sliding Bi-Fold Doors, Patio & French Doors
At Diamond Sheild Windows we manufacture, supply & fit exterior Bi-Fold doors, Patio & French doors. Experience quality manufactured aluminium doors & uPVC doors, comprising of individual colours, designs & accessories. Furthermore, our double glazed supply only doors are available in several sizes, ideal for trade & the consumer's needs. All our exterior doors are built to various levels of energy-efficiency, making them ideal for any home. 
Diamond Shields Patio, French & Bi-Fold doors come equipped with the Ingenious Locking System as standard, this locking system is an innovative design, utilising the latest technology & materials to produce a better result. Our supply only doors are manufactured by our team of professionals at our North West factory based in St Helens. 
Moreover, the advances in making supply only doors means that Diamond Shield Trade Supplies have begun using the latest materials to produce our doors, using one of the best profile systems on the market.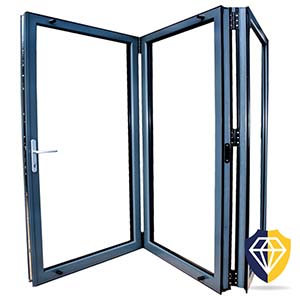 Supply Only Bi-Folds
Aluminium Bi-folding doors combine durability & lightweight properties to produce a high standard of form and function. The Aluminium bi-fold system is versatile & offers maximum control. Plus the bi-fold system offers accessibility & security, and the designs will suit the specifications of most projects. Furthermore, add multiple panels with the option to open in or open outdoor for faultless operation.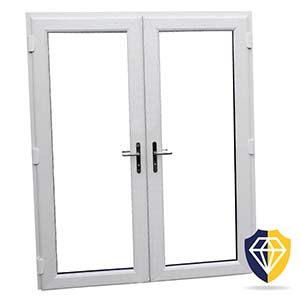 French Doors
Receive the desired look from a set of traditional style French doors from Diamond Sheild Trade Supplies. Our supply only French door range offers a strong PVCu solution for most homes. At Diamond Sheild, we offer a multitude of French door accessories to choose from, customise your look with a choice of style, colour, glazing options & other accessories. Furthermore, you can optimise the function of your French doors by choosing the opening direction.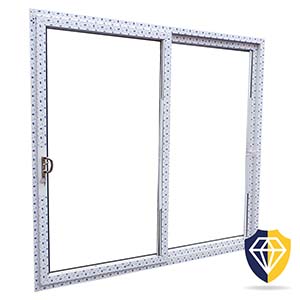 Sliding Patio Door Range
The Patio Door range from Diamond Shield Trade Supplies is designed to offer quality, durability, security & an aesthetic appearance, ideal for various homes. Our Patio door range includes the latest technology, making the quality & standard of the products premier. Furthermore, our Patio door hardware gives a remarkable look, functionality & excellent performance. We produce everything from the classic white uPVC sliding door to the modern anthracite grey patios.
Door Hardware, Handles & Locks
Diamond Shields Plastic Trade Supplies Centre offer a range of hardware accessories for Patios, French & Bi-Folds. We supply everything from handles, locks to other hardware items. All the hardware we stock may be fitted to most doors so if you are looking for a specific item, call the team on 01744 758 881 or email sales@diamondshieldwindows.co.uk
Furthermore, no matter what style or colour accessory that you are looking for, we have a range of solutions to suit. Our range of handles & locks will give your home a sleek, stylish design. Moreover, we aim to stock a broad assortment of hardware, handles & locks, but if you can't find what you are looking for, we have a helpful team on hand to help.